Anne Wright, Founder and Executive Coach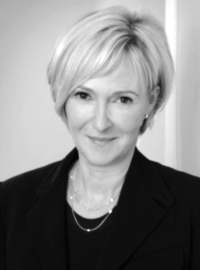 In her coaching Anne will challenge and support people to be the best they can be with a passion for her clients that builds trust and confidence. She brings extensive experience to her work leading cross-cultural teams and has been especially successful working with 'mavericks'.
Anne has a thorough understanding of 'what keeps a CEO awake at night' both from running businesses and from coaching client CEOs. Her style is empathetic and she has the ability to 'out the real issue' in a constructive, non-confrontational, non-judgemental way. Anne focuses on the human elements and needs that make people the same, rather than focusing on their differences.
She has achieved dramatic turnarounds in the fortunes of businesses she has been involved with. Anne has extensive experience in building global teams and understanding cultural complexities to ensure the quickest return on investment.
Prior to founding The Wright Approach, Anne worked in Marketing and Corporate Communications both in the agency and corporate world and in the UK and US where she has been a CEO and held several senior leadership roles. Anne is a continuous learner and has completed the Foundation training in Humanistic Psychotherapy.
John Eustace, CEO and Executive Coach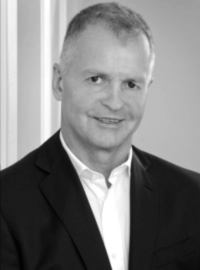 Operating in leadership roles in diverse, multi-cultural environments for over 30 years, John blends his business expertise with his relaxed and non-judgmental coaching style to help each client unlock their inner passion to reach new heights in their professional and personal lives. He works with individuals and leadership teams in the financial, consultancy and legal professions together with entrepreneurs in a wide range of businesses.
John combines his integrity and empathy to support clients change perspective and create a positive environment for action to move from where they are now to where they want to be.
He helps clients find solutions to address and overcome challenges relating to their personal and professional growth while supporting them to achieve a fulfilling and balanced life.
His success comes through many years of developing individuals and teams while understanding cultural intricacies to maximize potential and drive results. John's personal development includes leadership education at Michigan Ross Business School and Cranfield School of Management. John is a professionally certified coach with the International Coach Federation and an accredited facilitator of TMSDI's Team Management Profiling suite of products.
Prior to joining The Wright Approach, John held various leadership roles including Managing Director at E.D & F Man Commodities and Global Head of Business Management at Thomson Reuters Corporation, both in London and New York.
Katie Rowland, Executive Coach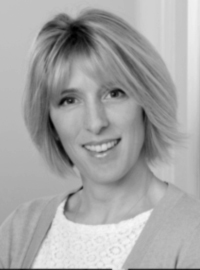 A specialist in emotional intelligence and language skills coaching, Katie combines a wealth of experience in Performance Coaching, Team Profiling, Emotional Intelligence and Humanistic Psychotherapy to form powerful partnerships with her clients. Katie is strongly results focused and combines rigor and challenge with warmth, sensitivity & humour.
Katie has over 15,000 hours of Executive Coaching & Leadership Team experience. She is an accredited practitioner of TMSDI's profiling systems, a licensed practitioner of The Hay Group's Emotional Competency Inventory, and a CEDR Accredited Mediator. Katie trained with Coach U, CTI and Q-OPD initially and has since completed 11 years Foundation and Post Graduate training in Humanistic Psychotherapy at Spectrum. Katie is a champion of Nancy Kline's "Thinking Environment" and is achieving remarkable results in teaching this methodology to teams to use in their on-going meetings!
Prior to becoming a coach, Katie worked in the sports industry, initially in education and then sponsorship with the International Tennis Federation and Wasps RFC. She is a mother of 2 and a role model at balancing professional high performance with personal responsibilities and fulfilment.
Julian Read, Executive Coach
Julian tends to find the biggest and most sustainable shifts with clients arises from getting the right strategic focus in the business and by connecting them to the things that really matter to them. He helps executives to gain deeper insights into both personal and business value creation prior to bringing into practice a process that continues to yield results long after the conclusion of any coaching programme.
He holds accreditations in: European Coaching Diploma (ITS), Master in Group Dynamics (Michael Grinder), Time to Think, Thinking Partnership (Nancy Kline), Team Management Profiling (TMSDI), Cultural Transformational Tools (Barratt Values Centre), Ray Leone Sales and Miller Heiman Strategic Selling and Psyche-K (Changing beliefs).
Julian is a Professional Certified Coach (PCC) at the International Coaching Federation and has over 20 years of commercial experience the majority of which were spent in strategic development roles. He is a Chartered Accountant and in addition to his degree in Accounting and Financial Analysis from Warwick business school, he undertook executive management education at INSEAD (France).
Henry Caplan, Executive Coach
Henry believes in putting theory into practice. He specializes in leadership development by exploring vision and offering practical tools to bring that vision into action. Through experiential learning, role-play and Emotional Intelligence, Henry's focus is to bridge the personal to the professional so leaders emerge with authenticity, impact and gravitas.
He has global experience, coaching leaders to communicate with executive presence, confidence and passion. Henry has helped clients to grow their leadership platform through strategy, values based communication and speaking and acting from deep conviction.
Henry also facilitates team building, creativity, innovation and negotiating skills to improve collaboration between leaders, teams and individuals using improvisation role-play as well as video, in order to build self-awareness and chart progress.
During his career, Henry has coached a wide range of global clients including authors and "on air" personalities in preparation for interviews and media junkets in Television and Radio.
He is very proud of his association with the not for profit organization "Year-Up" offering urban youth skills of leadership and personal development. He is a certified leadership coach from the TAI Institute and an Alumni of New York University.